V8 TWIN-TURBOCHARGED – 1344 KG – 570 PS
Some figures speak for themselves … Ferrari, Porsche and Audi had better watch out as the McLaren is simply SPECTACULAR….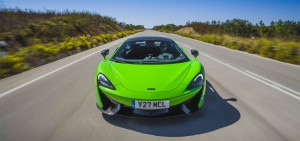 ---
"Spectacular from any angle!"
---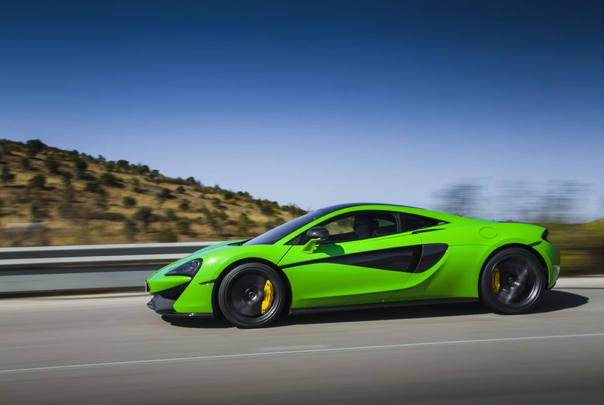 DESTINCTIVE SIGNS
Mclaren have done away with the 570S'retractable rear spoiler from the 650S and counterbalanced with extensive aerodynamic work on the flanks and rear. It is spectacular from any angle!

Given that it is supposed to spend more time on the road than a track, it is entitled to a few extras to make life easier (door storage pockets, lifting front axle for ramps …).
Its rigidness and posture at the wheel is more like that of a Berlinetta than a GT Coupé. This feeling is enhanced by the bucket seats. The dihedral doors are evermore beautiful and spectacular.
The interior is pretty sleek with no "Italian" frills… everything is on the centre console so you can keep your eyes on the road and … have the time of your life.
---
"ON THE ROAD: AN EVERYDAY SUPERCAR"
---
An impressive sound and a very large windscreen that provides a perfect view in bends. This contributes to ease one's apprehension of the 570S'road handling.
The 570S is incredibly easy to handle. Where a Ferrari 458 would give the impression it is suddenly swerving or a 911 Turbo with its mind-boggling all wheel drive seem almost anesthetised. Here we are in a cleverly laid balance where fate and luck aren't part of the equation.
Its front end is a delightful work of precision, with its steering and reduction ratio. There is a sudden jolt at 5,000 rpm, but the thrust remains linear and the extension is remarkable for a supercharged V8, nearing 8,500 rpm.
Revving is really lively, it reconciles virulence (short race) and relatively complete functionality.
200 km/h in 9.5 s: it is better than a 911 Turbo S. Top speed: 328 km/h

Brilliant: managing to create a rigorous chassis without being boring, is a magical feat!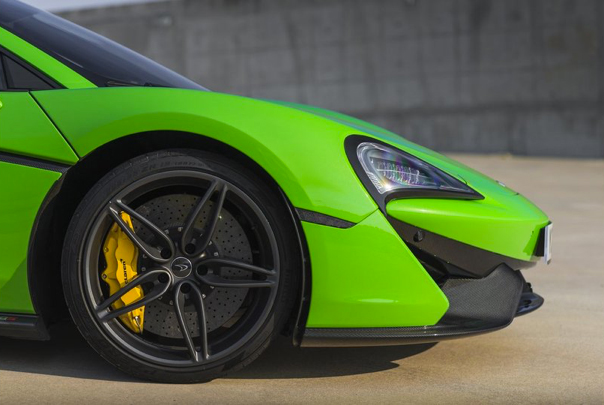 REQUEST AN OFFER